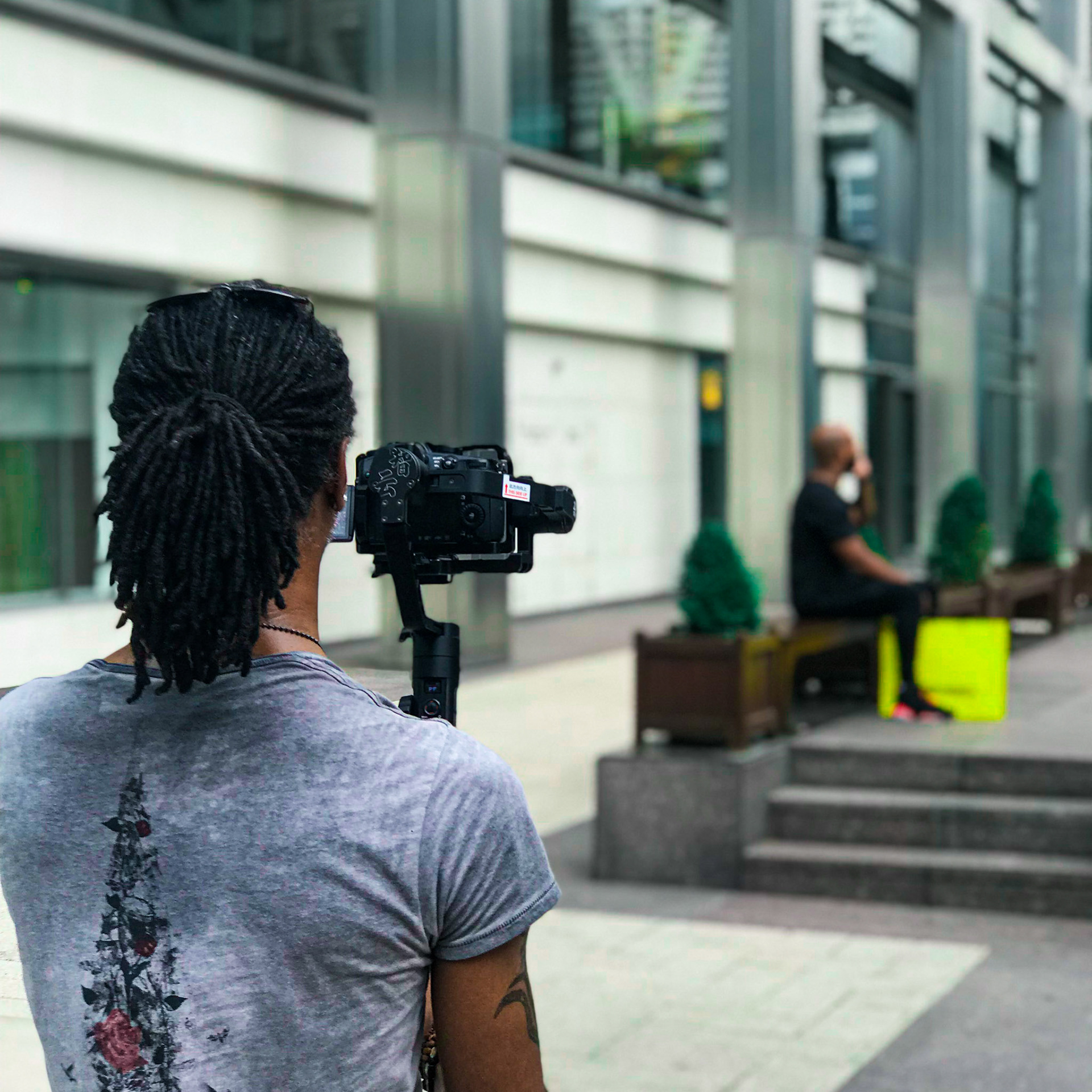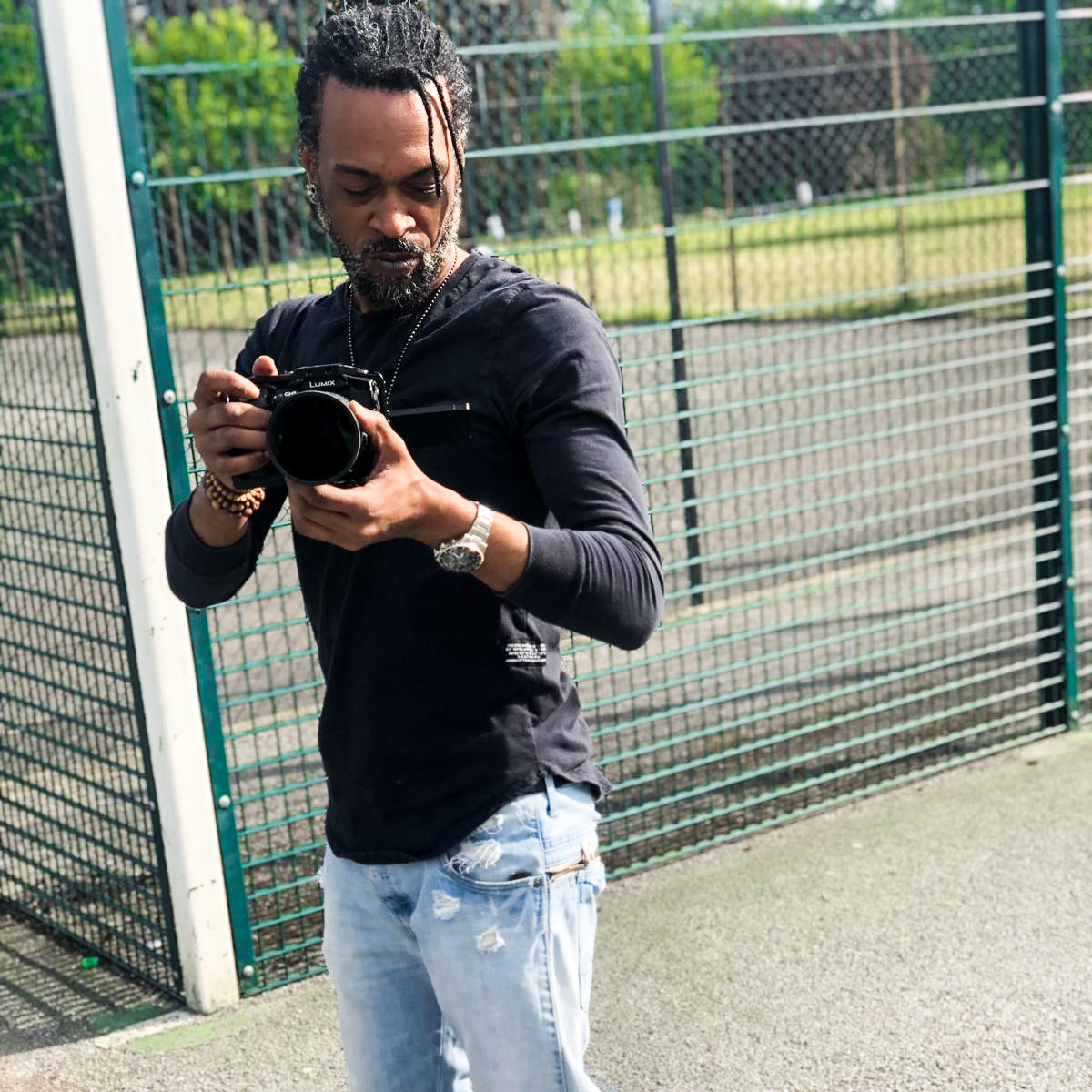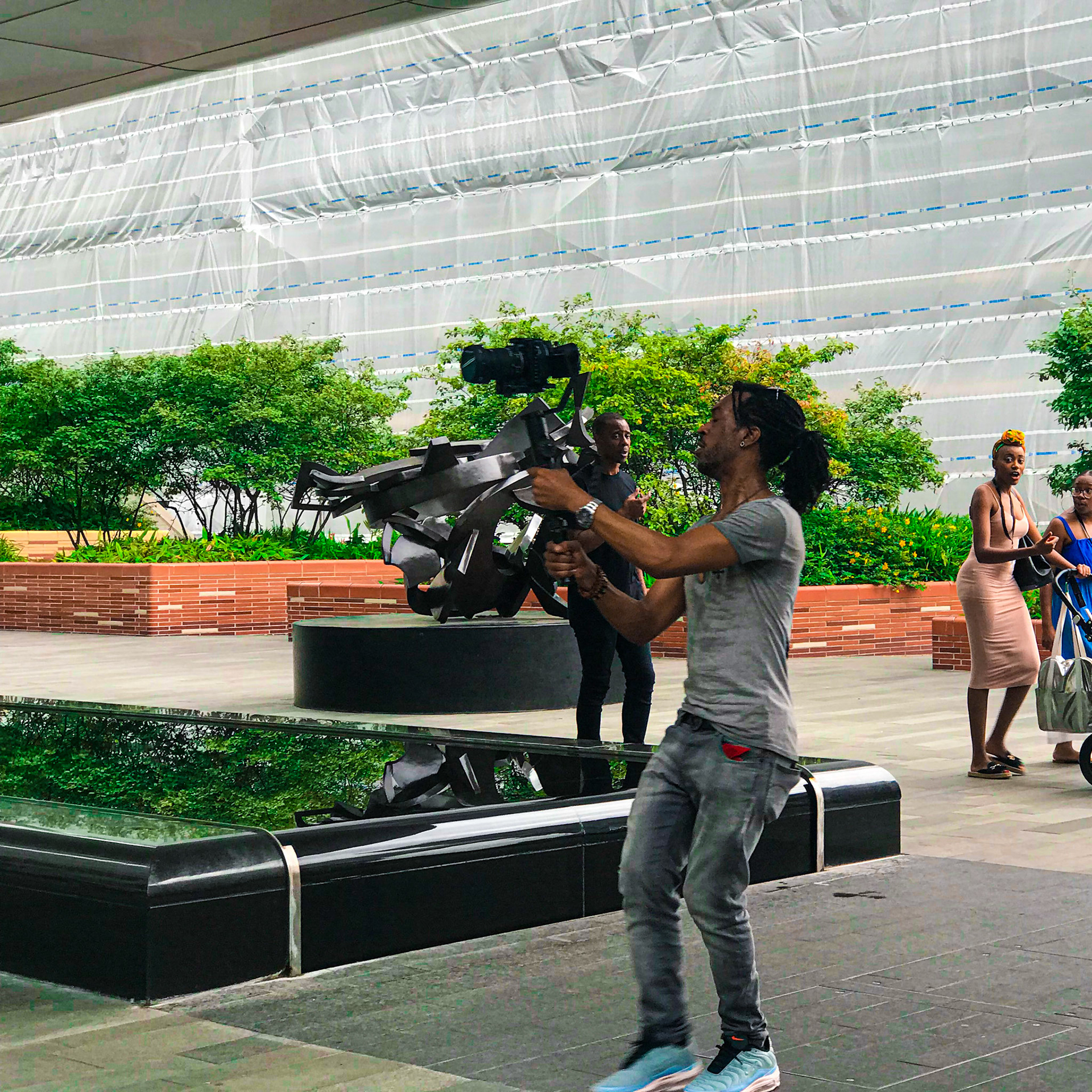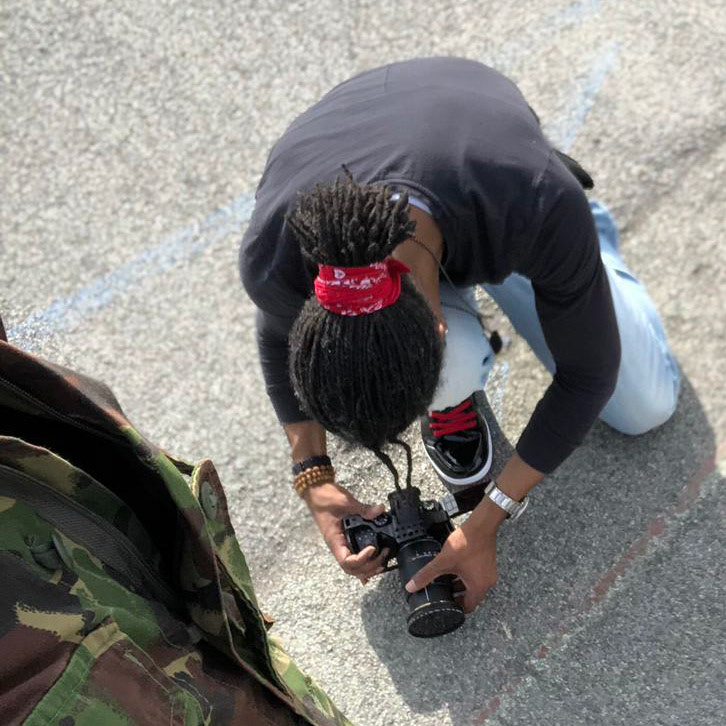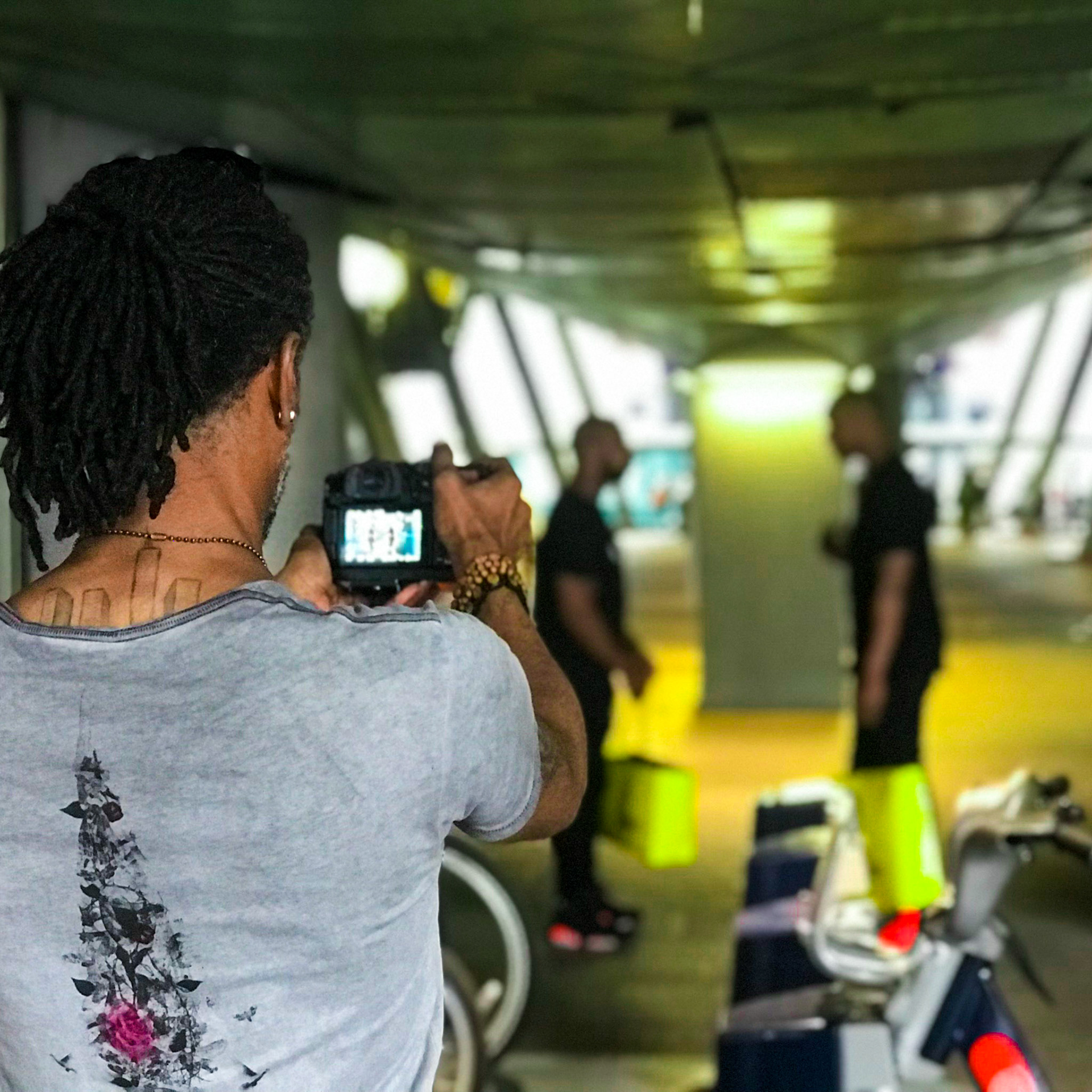 Do you like what you have seen?  Do you want to hire me?  Can I put together an incredible project for you?  I love what I do and I love the fact I get to do this everyday, it is a real blessing.
I specialise in three main aspects of filming and editing.  Primarily, I like to shoot products for brands.  I shoot a lot of sneakers care content as this is a passion of mine, but I also shoot skin and hair care products, alcohol, fashion and the list can, and will, go on.  I also like to shoot music videos.  This is where I can get really creative with my effects, transitions and cinematography.  I like to shoot videos with a story as this tests my abilities, but there is nothing wrong with pushing out a wild performance video too.  My third area is capturing events.  Telling the story of the event, capturing the mood and the vibe; the excitement, the laughs, the love or the seriousness and gravitas of the event.  Truthfully, I love telling stories.
Creating engaging, story driven, high quality video is really important to me.  Regardless of the brand, the product, the artist, the song or the event, what is paramount to LF Ent is standards.  Well thought out, creative visuals that not only give you a visual, but trigger an emotion through lighting, colour and audio.  Your story, your image and your ethos are the most important aspects and are the key ingredients, I just bring the spice as some would say.
Every project is thoroughly discussed, treatments and/or storyboards drawn up, shot lists and call sheets created to ensure that every idea, every thought and every detail is captured.  I try to never leave anything to chance as your brand is just as important to me as it is to you.  Throughout shooting and editing, communication is key and consistent.  Trust, both ways, is key, so transparency is also very important.  Sometimes, some things can take longer to do or are more technical than you might think, therefore you will always be kept in-the-loop at all stages and all technical information will be fully explained so you are able to understand what I am doing and why. 
Depending on the project, there may be different stages that may need to be signed off by yourself before moving onto another.  During these stages it is key that you are 100 percent happy, as going back to make a small amendment might not be as quick or easy as you think and could incur extra charges.  Prior to the start of the project, we will agree a set amount of revisions for various stages.
Once your project is complete, it will be rendered to the required specifications you require it for.  To ensure you get the finished video in its best quality, without compression, it will be uploaded to the LF Ent cloud drive for you to download.
I am looking forward to working with you and I bet I already have some great ideas for your project.  Contact me and let's get your ideas out of your head and on to a screen in front of your audience.
Take a look at my portfolio. It is broken down into the three areas I spoke about at the beginning (Products, music videos and events).  There is also an additional little treat for you.  I like to take photos from time to time, so I thought I would display some of this work on my Images page.  So if you don't need a video, I can still get you those crispy product shots you so desperately need in your life.
Beginning in mid-2017, my passion for creating visuals started overtaking my love for music production and pushed me to start experimenting behind the camera.  Learning from online mentors such as Peter McKinnon, Daniel Schiffer, Chris Hau, YC Imaging and  Max Novax, I started to hone my skills and craft my style.  Within a year I had invested in some basic gear and I was fluently recording and editing using my iPhone and a gimbal, confidently editing in Adobe Premiere pro and After Effects.
Although 2020 was not a great year due to Covid-19, it was a great year for LF Ent as a business.  During lockdown, I was approached by another company to photograph football merchandise and get it ready for their eCommerce platforms.  My technical knowledge of filming, my background in graphic design, coupled with many hours of online learning, equipped me with everything I needed to complete the projects ahead of time and above their expectations.  I was lucky enough and very grateful to create imagery for Northampton FC, Southend FC, Oldham Athletic FC, Charlton FC, FC Twente, Rangers FC and Coventry City FC.
Moving forward, I want to do more work creating advertisements and content for brands.  Working with products, fashion items, food and tech are all areas I am ready to get stuck into.  Like every good boy scout, I am prepared with my own equipment, lighting and sound recording equipment ready to go as soon as you say you are ready.  Contact me now and let's start discussing your ideas.